(Washington, DC) – September 8, 2021 – The lively hillside city of As-Salt, the first Storytown in Jordan, was recently designated a UNESCO World Heritage Site.
Perched at the crook of three hills in the Balqa Highlands near Amman, the town's importance as a cradle of trade is recorded in its diverse cultural and architectural influences. Ottoman buildings line the colourful winding streets of As-Salt, a name that is derived from the Latin word saltus, which means forest. The early-20th-century Abu Jaber mansion, now the Historic Old Salt Museum, has Italian frescoed ceilings, while the ornate Ottoman Mosque, Roman tombs and Ayyubid fortress highlight the different eras in this trading town's history.
As-Salt enjoyed its most prosperous period at the end of the 19th and beginning of the 20th century when wealthy merchants arrived and built fine houses in European Art Nouveau and Neo-Colonial styles that can still be admired today.
"Having As-Salt recognized as a UNESCO World Heritage Site is very exciting," said Malia Asfour, Director of the Jordan Tourism Board North America. "This designation will allow for the preservation of cultural properties in As-Salt to be enjoyed for generations to come."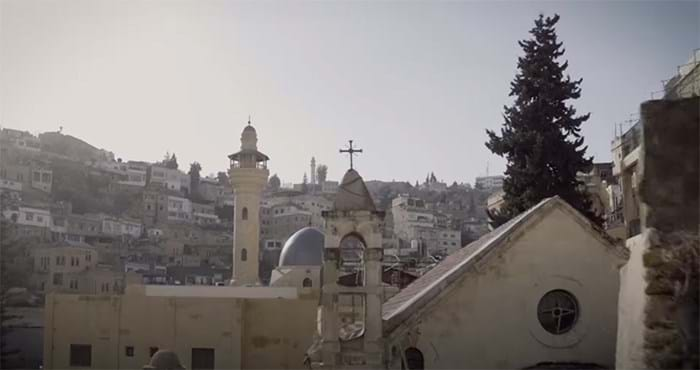 <iframe src="https://www.youtube.com/embed/k8uOgJwmgps" title="YouTube video player" frameborder="0" allow="accelerometer; autoplay; clipboard-write; encrypted-media; gyroscope; picture-in-picture" allowfullscreen></iframe>
In 2019, As-Salt capitalized on its rich history and culture by becoming the country's flagship Storytown, a program aimed at showcasing Jordan's interesting and lesser-known urban attractions. With the recent UNESCO designation, this city of 90,000 has firmly established itself as a destination where modern and ancient traditions blend in a way that symbolizes Jordan's unique location at a cultural and trading crossroads.
UNESCO calls As-Salt, The Place of Tolerance and Hospitality, highlighting an urban core that includes approximately 650 significant historic buildings, as well as a longstanding tradition of tolerance between Muslims and Christians.
Every element of As-Salt has been woven into its story, from bustling streets and quaint staircases to aromatic flavors and yellow stone exteriors that characterize the city. This compact and vibrant city perfect for exploring on foot, where you can interact with its warm and welcoming citizens, whether at the Hamman Street market, over coffee at Iskandarani Café, or even on street corners.
As-Salt is located 35 km from Amman, in the cool and refreshing Balqa Highlands 700 metres above sea level.
For more information about what to see and where to stay in As-Salt, go to www.myjordanjourney.com.
-30-
About the Jordan Tourism Board North America:
The Jordan Tourism Board North America (JTBNA), a division of the Jordan Tourism Board, was officially launched in 1997 to create awareness, position and market Jordan in North America. JTBNA follows the guidelines of the National Tourism Strategy and has offices in Washington D.C., Canada and Mexico, and represents Jordan in trade, consumer and media events. The JTB was officially launched in March 1998 as an independent, public-private sector partnership committed to utilizing marketing strategies to brand, position and promote the Jordan tourism product as the destination of choice within international markets. The adopted strategies are tuned to reflect the true image of the Jordan tourism product, being a cultural, natural, religious, adventurous, leisure and MICE destination. The JTB has eleven offices in Europe and North America.
Media Contacts:
Janine Jervis: Janine@visitjordan.com, 703-243-7404 (USA)
Krystal Carter: Krystal@visitjordan.com, 647-271-2274 (CA)